One Bernam (柏南华庭)
Starting From $23xx psf. Cheaper than OCR Projects


Last Updated: 

11th December 2023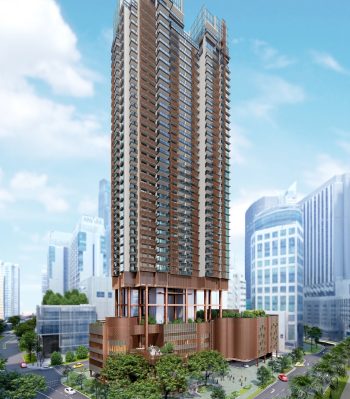 Book An Appointment With Us Now. (1 Day Advance Notice)
One Bernam is presented to you by MCC Land  (Singapore) Limited and Hao Yuan Investment Pte Ltd, who had acquired the plot of land via Government Land Sales (GLS) tender back September 2019 at a land cost of $440.9m, which translates to $1,463 per square foot per plot ratio (psf ppr).
MCC Land and Hao Yuan were being established in Singapore since 2010. Through various partnership, their primarily focus is in Singapore private residential development as well as Executive Condominiums, a form of hybrid between public and private housing in Singapore. In the early days, they had also acquired a 37-acre large land parcel in Danga Bay, a prime waterfront site in Malaysia's Iskandar that transformed the area into a vibrant retail, commercial office space and residential developments.
Being young but promising developers in Singapore, MCC Land and Hao Yuan Investment have already established themselves as reliable developers with proven track records in the past such as The Nautical, Forestville (EC), Sea Horizon, Northwave, The Alps Residences, Poiz Residences, The Santorini, Canberra Residences, Queens Peak and many more. One Bernam is their latest residential development with commercial component at the first storey.
One Bernam will consist of 351 luxury residential units in total, ranging 1- to 3-bedroom & Penthouse over 35 storeys with state-of-the-art facilities ranging from indoor gym, futuristic clubhouse, lap pool, pavilion and etc. There will also be commercial units on level 1 & 2 that will consist of retail and Food & Beverages outlets, hence creating more vibrancy within the development itself.
One Bernam pricing is starting from $1.0xm ($24xx psf) for one-bedroom, $1.6xm ($24xx psf) for two-bedroom, $1.8xm ($23xx psf) for 2+Study. Lastly, the 3-bedroom with private lift will start from $3.3xm ($23xx psf).
One Bernam condo is located along Bernam Street, in District 2 of Core Central Region (CCR), under Downtown Core Planning area. Its superb location will attract many investors who are looking for residential project that are able to generate high yield due to the strong rental demand within the vicinity. The pent up demand will be strong too given the fact that the last new launch in Tanjong Pagar area was more than 10 years ago.
One Bernam location is close to the heart of Tanjong Pagar, where Grade A offices such as Guoco Tower, Frasers Tower and Capital Tower are residing. Due to its close proximity to these offices, One Bernam will be able to attract top-earner tenants working in these area.
This mixed development with commercial components on the ground floor is also an ideal place to work, live and play. For your daily grocery needs, Cold Storage and FairPrice Finest are situated just across the street. There are also 100 AM and Icon Village shopping mall within your easy reach. Tanjong Pagar Market and Food Center is only 4-minutes' walk from the location of One Bernam.
Public transportation wise, Tanjong Pagar MRT Station (EW15) is approximately 5-minutes' walk away from One Bernam. Future Prince Edward Road MRT Station (CC32), which is one of the 3 crucial new MRT station that will complete the whole circle of Circle Line (CC), is also 400-meters away. It is to be completed in 2025 and will become one of the most crucial MRT line in Singapore, linking up various MRT lines across Singapore for easy accessibility.
You can explore more amenities within the vicinity by using our One Bernam location map here, which is labelled as a hip precinct with a blend of rich heritage and modern marvel buildings. It is also near to many popular F&B outlets.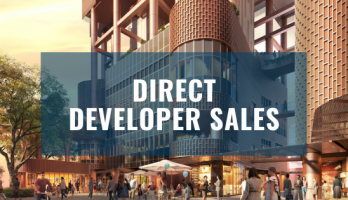 It can be complicated when purchasing a brand new residential new launch in Singapore due to its various policy implemented by the authority over the years. This is especially if you are holding on to an existing residential property and may want to consider disposing it to save on the Additional Buyer Stamp Duty (ABSD), which can reach from 12% to 15%, depending on your nationality and total number of residential property you are holding right now.
In One Bernam, our Sales Team who are appointed by the developer all well-versed and qualified in this aspect, which can provide you with valuable input specially tailored to your personal needs and wants.
To book our One Bernam showflat appointment for further discussion on your current situation, kindly fill up your interest using our online appointment booking form. You can dial our showflat hotline at +65 6100 1116 to find out more too. Due to safety measures control, all One Bernam showroom booking is solely by appointment basis with no walk-in allowed. One day advance notice is required for crowd control purpose.
Once you have managed to book an appointment with us via online, our appointed developer sales team will contact you within an hour to further confirm your appointment. There will be NO COMMISSION payable by you.
Once the VVIP preview sales is over, our balance units at One Bernam at Tanjong Pagar are based on first-come-first-purchase basis. Reservation of unit over the phone is strictly not more than 2 hours and subject to approval. One Bernam pricing shown in this official website is subject to change without further notice too.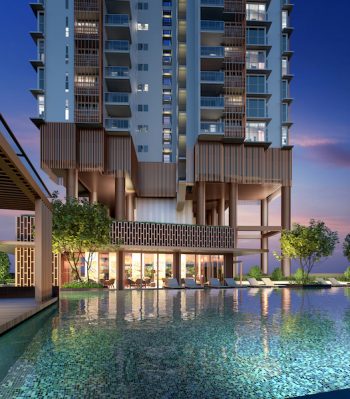 Near to the Heart of Tanjong Pagar
Located near to the heart of Tanjong Pagar estate, and being surrounded by numerous Grade-A office, One Bernam, a brand new launch at Tanjong Pagar, is a perfect adobe for investors and well-heeled home-buyers to call this development a home of their own.
A perfect formula of Live, Work and Play concept, One Bernam condo certainly fulfilled most of the checklist of what home-buyers and investors wanted. With a commercial component on the first storey and towering 35-storey over a plot ratio of 7.2, this new launch will inject further vibrancy in this renowned hip estate whereby plentiful of trendy F&B lining up the nearby streets which can easily attract the locals as well as the expatriates.
The land size of One Bernam is around 3,846.2 sqm, with a gross floor area (GFA) of 28,001 sqm, which is equivalent to approximately 301,408 in square foot terms. This allow the development to build up to 35-storey tall, with a mix of mid-rise and low-rise tower sitting at 20-storey and 4-storey respectively.
In terms of the location of One Bernam, it is considered as a rare plot of mixed development that is in the heart or middle of everything. The existing Tanjong Pagar MRT station (EW15) is only a short 5-minutes' walk away, which enable traveling towards the eastern and western part of Singapore with great ease. Once Prince Edward Road MRT station (CC32) is to be completed in 2025, it will connect the residents of One Bernam to the rest of Singapore with great ease, by cross-connecting 5 other major MRT lines surrounding Singapore. Prince Edward Road MRT station is only less than 6-minutes' walk to this new development.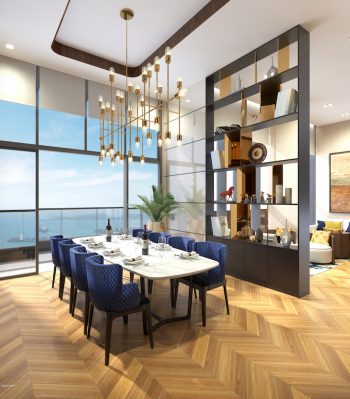 Surrounded by Daily Convenient Amenities
Apart from the unique selling point of having great public transport connectivity, future residents or tenants of One Bernam condo will also enjoy daily convenient amenities such as 2 shopping malls across the street, with 2 hypermarkets like Cold Storage and NTUC FairPrice. If you are planning to dish out a great meal for your family with a home cook meal, Tanjong Pagar Wet Market is only less than 300-metres away from One Bernam at Tanjong Pagar.
Nevertheless, if you are tired of cooking after a long hour of work in office, there are various mix of affordable hawker food and hip F&B outlets along the stretch of Tanjong Pagar Road and Duxton Hill that can provide you and your family with great variety of choices.
As for school's enrollment, reputable neighborhood school like Cantonment Primary School is within 1km of One Bernam condo. For those who have their own private transport, this development is well connected with various major arterial roads such as Keppel Road and Cantonment Road, which can connect the future residents to Marine Coastal Expressway (MCE) or Central Expressway (CTE) / Ayer Rajah Expressway (AYE) respectively.
With such great daily available amenities and convenient accessibility surrounding One Bernam, all potential investors and home-buyers who are keen to experience city living with vibrancy during the night can seriously consider this highly anticipated development right at the heart of Core Central Region in Downtown Planning Area.
You can view and download One Bernam e-brochure and One Bernam floor plan here (coming soon) to truly appreciate fine living with the city.